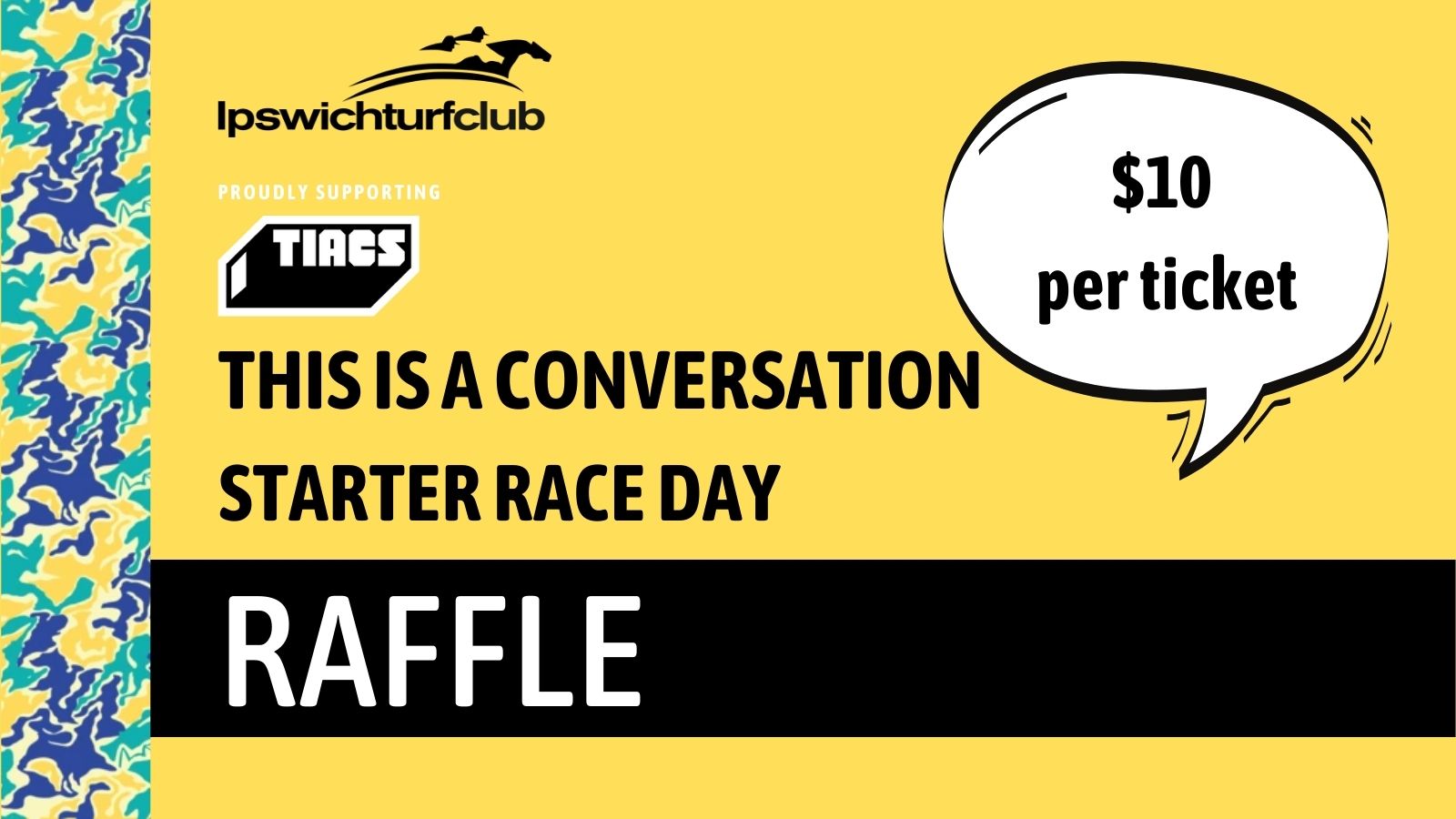 This Is A Conversation Starter Raffle
New
Date: 14-Oct-2021
The Ipswich Turf Club are supporting the This Is A Conversation Starter (TIACS) Foundation throughout October.
We've got two draws both valued at over $1,000 each. Tickets are $10 each and the purchaser is required to pick a number on the board. All proceeds go to the TIACS Foundation. To purchase raffle tickets visit us on race day or call (07) 3282 1500.
Join us at the race day function and bid for our John Deer table and stool set perfect for the pool room. The auction will take place during the TIACS Race Day function. Tickets to attend are $70pp with $10 going to the TIACS Foundation. Tickets may be purchased online - click here
The raffle winners will be randomly drawn on Wednesday, 27 October 2021. There will be one winner per board.
Raffle Board 1
Custom Firepit
Donated by Base Metal Fabrication
Sanctuary By Sirromet ~ 1 Night Premium Pavilion
Donated by Sirromet
Sirromet Signature Wine Pack
Donated by Sirromet
Ipswich Jets Official Merchandise Pack
Donated by the Ipswich Jets
Beverage Pack
Donated by Ipswich Turf Club
Wine and Nibbles Pack
Donated by Jennifer Howard MP for Ipswich
Raffle Board 2

Custom Firepit
Donated by Base Metal Fabrication
AEG 2-Piece Combo Kit
Donated by iCare Support Services
$300 Accommodation Voucher
Donated by Fertpro
Sirromet Signature Wine Pack
Donated by Sirromet
BBQ Tools Pack
Donated by Ipswich Turf Club
Back to list