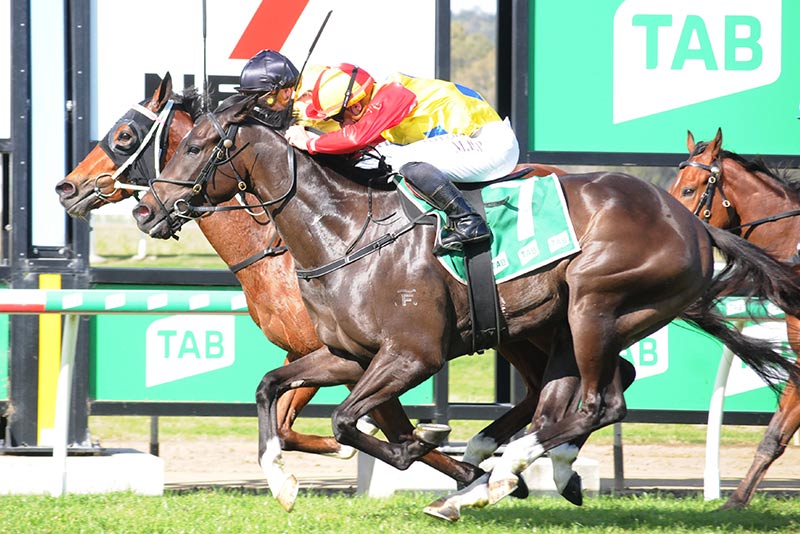 Premierships 2020 to 2021 Racing Season
Date: 04-Aug-2021
It came down wire in the trainer's premiership ranks with Chris Munce and Tony and Maddy Sears both starting on the final day of racing for the season with 19 wins each.
But it was the father and daughter partnership that landed the title with 20 wins for the season after a nail-biting win with Red Wave ridden by the leading jockey and premiership winner Jimmy Orman (pictured).
The Sears partnership would likely be the first father and daughter to claim a premiership across the country.
Maddy, 24, and Tony, 58, have been training together for less than two seasons with the team having 45-50 in the stables at any given time.
With over 30 years of training behind him, it is the first time he has topped the Ipswich premiership board and no doubt extra special to share with his daughter.
Snaring the win with Red Wave was also bittersweet with the half-brother Exondabeach a favourite of Maddy's who sadly her career was cut short following a paddock accident.
Orman claimed the jockey title comfortably, five wins ahead of the field after a strong finish on the final day riding a winning double.
Kyle Wilson-Taylor finished as the top apprentice at 19 wins for the season.
Back to list