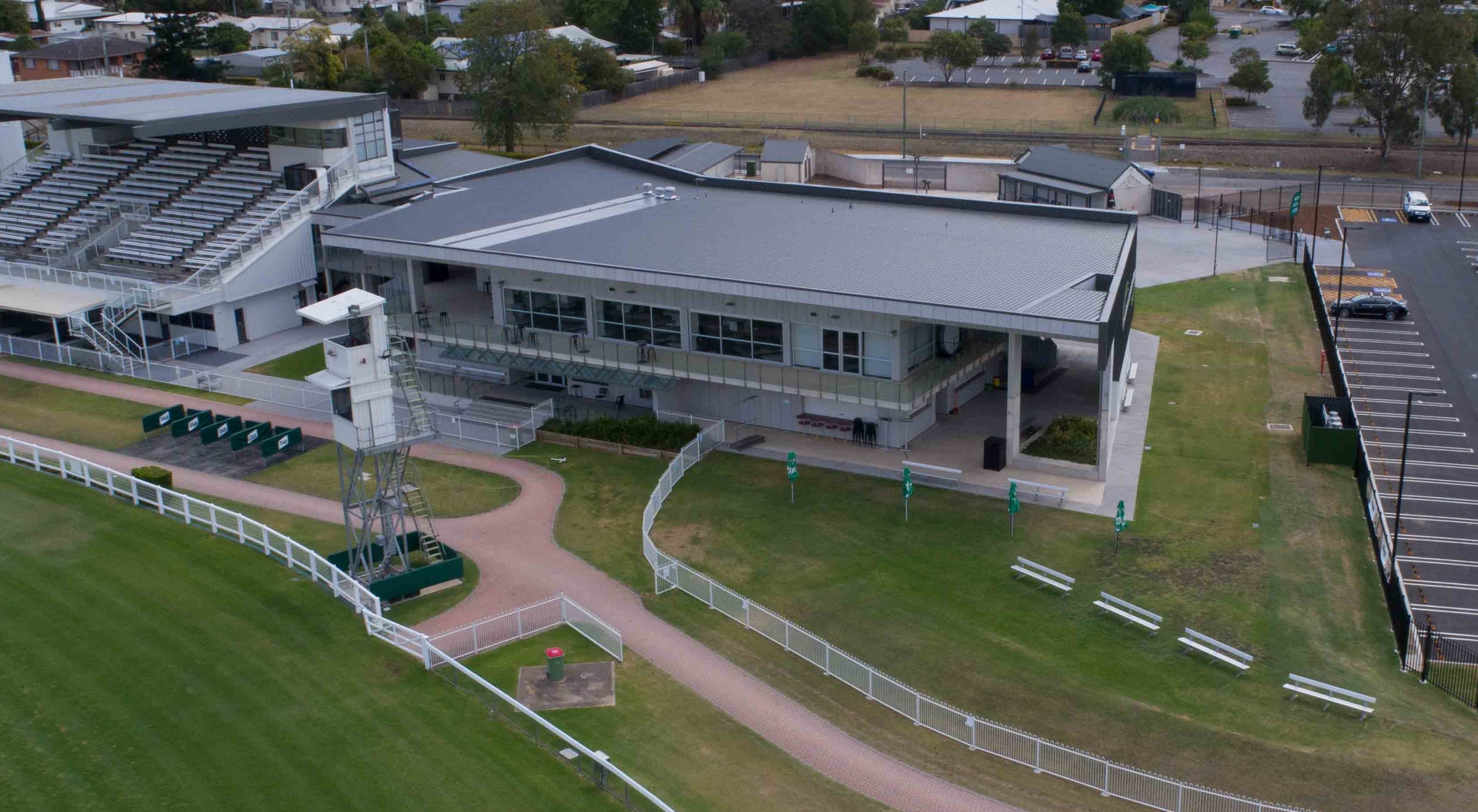 Fine memories
Date: 30-Dec-2020
There have been many personal highlights for outgoing General Manger Brett Kitching over the past 16 years. Here's a few to remember.
2004 - Melbourne Cup Day racing returns to Ipswich as a non-TAB meeting and lasts until 2011.
2005 - Tony Pattillo collects a Cup Day feature treble of wins.
2006 - Jibboom Lounge opens on 140th anniversary of that galloper's win of the oldest known Ipswich Cup.
Jim Byrne wins his third Ipswich Cup aboard Sphenophyta.
"Legs" race day with Human foot racing commences.
2007 - ITC is the first Australian Race Club to operate a major race meeting as an 18+ event.
Equine Influenza outbreak causes racing interruption for four months.
Labour Day racing commences.
2008 - Major ITC redevelopment is announced at AGM though later failed as in 2006, 2010, 2012, 2013, 2015.
2010 - The late Stathi Katsidis wins aboard Our Lukas for that galloper's second consecutive Ipswich Cup. Stathi credits the performance of both rider and galloper to the infield DJs.
Later to become five time Queensland horse of the year, Buffering has a significant two-year-old success at Ipswich for trainer Robert Heathcote at the Labour Day meeting.
2011 - A record Ipswich Cup crowd attends as the Ipswich community blew away memories of earlier floods.
2012-13 - The ITC partners with the Ipswich Greyhound Racing Club and successfully submits a joint infrastructure project which is later quashed.
2014 - Tegan Harrison becomes first female jockey to win the Ipswich Cup on Brave Ali.
2015 - Danchai becomes the first international galloper to win the Ipswich Cup in track record time for top trainer Chris Waller. At that Cup meeting, there is later a world record attempt at wearing sunglasses at night.
2016 - Ipswich celebrates 150 year anniversary of oldest known Ipswich Cup.
2017 - After earlier false starts an infrastructure project is approved by all parties.
2018 - The Ipswich Racing Museum is opened.
2020 - Ipswich Cup is lost as COVID creates patron-less race meetings - unexpectedly, racing wagering and interest booms.
IEEC and new racing precinct at the ITC opens on September 19, 2020.
Back to list